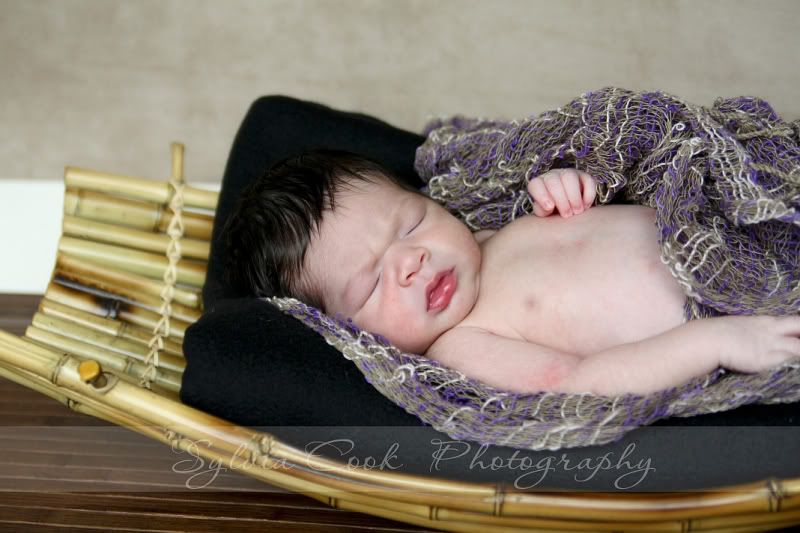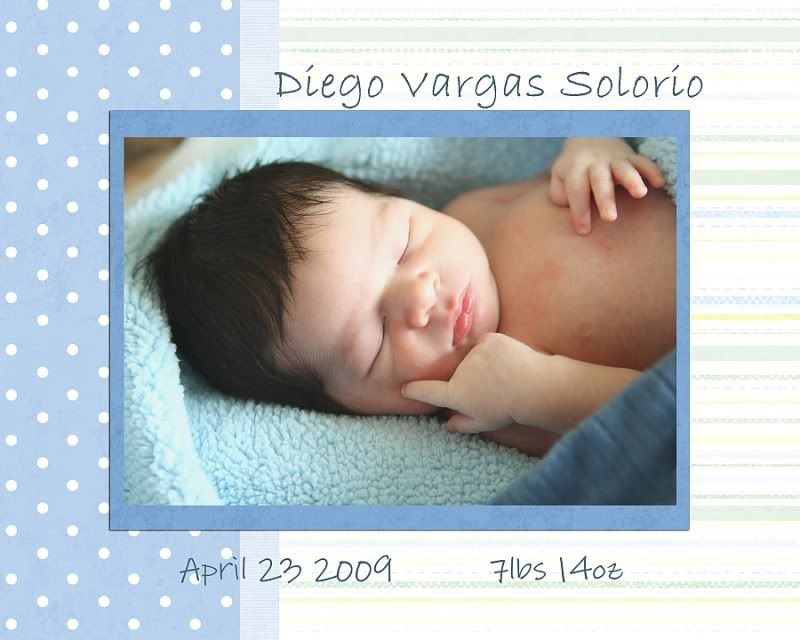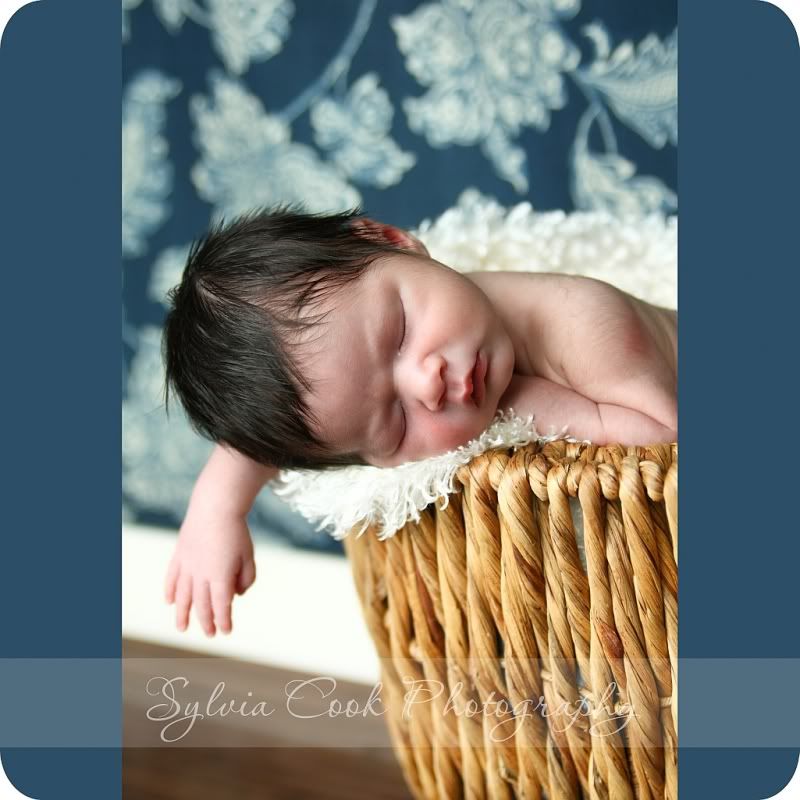 Here's the most cooperative sleeping newborn that I've done so far!
This is little Diego, 9 days old. Look at that head of hair!!
I was finally able to get a baby with eyes closed, sleeping soundly in a basket, to where I could position him.
Granted it didn't last too long, but isn't he an adorable little one?
I'll be posting more of this angel in the next few days. I'm so grateful to Mom and Dad for letting me hang out for a couple hours and meet him.